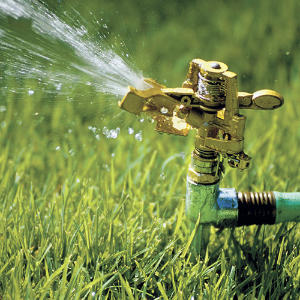 If you would like to shake up the look of your garden, adding a feature that uses water is a good idea. A water fountain as part of your garden can make your garden more aesthetically pleasing and relaxing to be in. Reading a good book or doing some studying next to the garden, enjoying the running water will definitely relax you. To install a fountain to your garden is actually easy to do and does not have to cost a lot of money to do it.
Generally, people put a fountain in their garden for the looks, and there is no question that positive energy comes from a beautifully water scene. The flowing water enables you to concentrate due to its calming sound. Regardless if it is not your objective, sitting in the presence of a water feature has a meditative quality about it. Any person who has been alongside a waterfall, or by the ocean will probably understand what this is like. You have numerous options when deciding on what type of water feature you want so you should take time to consider. Don't make the mistake of buying a fountain that looks great only to realize that it doesn't look good in your garden. You may possibly want to consider a professional to help you decide on what fountain would be good for your garden.
In the event your garden isn't near your house, you might need to find a solution to getting power to your fountain. You could realize that having a long extension cord stretched out to your backyard to be ugly. If that is a concern, there is an option that will not require a long cord. The easiest solution is to get a cord that is designed to be buried in the ground. All it may need is a little digging, and in a few hours or less, your water fountain can have power, and no one will even have to know where it comes from. This could be set up quickly with the help of your friends or family.
Developing a garden does not only mean growing your own fruits and vegetables. Apart from cultivating healthy and organic vegetables, your garden can offer more to your life and home. Your garden can even supply a way to energize your mind with beauty and peace. Adding a water feature is a great way to add some elegance and inspiration without breaking the bank. Your garden can be transformed from being somewhat mundane to something more glorious without paying out a lot or doing a lot of work.
There is the aspect of raising healthy food for your family but a garden can be more than that. A garden can even be a retreat from the outside world, where one can still your thoughts, and deal with all of your stresses.